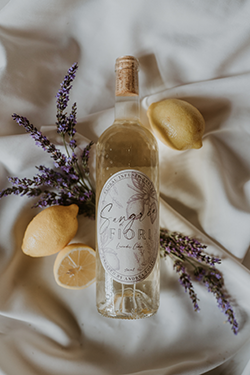 Sangria Di Fiori - Lavender Lemon
Created by Andrea Folino with our Winemaker, reveal the beautiful honeycomb design of the bottle as you pour the wine!
"The Sangria di Fiori collection is a reflection of my love for florals and how their delicate essence and aroma perfectly combine with the sweet fruit flavors featured in a sangria. Each bottle will transport you to a garden on a sunny afternoon" - Andrea
These effortless wines are best served over ice. Get creative and add garnishes for your own unique glass of sangria!
Wine Profile
Other Notes
Dairy and Animal Free
I'm Shipping Wine To:
//Intro Content//